11 min read
IBCA 2023 PGC Transformational Coach and Asst. COY
Gene Milner : Mar 31, 2023 12:17:19 PM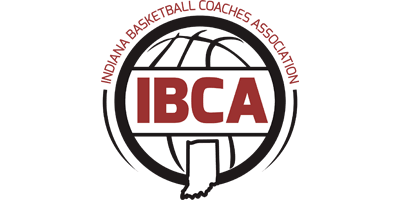 Four to receive 2023 Special awards
FOR IMMEDIATE RELEASE Contact: Pat McKee, 317-403-1665
March 30, 2023 IBCA Director of Special Projects

Four to receive special awards from Indiana Basketball Coaches Association
Block, Willis, Miller and Richie to be honored for contributions to basketball programs over the years

Four Indiana high school coaches will receive special awards from the Indiana Basketball Coaches Association in 2023, it was announced Thursday (March 30).
Madison girls' assistant coach Kelsey Block and Wapahani boys' assistant coach Chris Willis each will be recognized with a Point Guard College/Indiana Transformational Coach Award as presented by the IBCA. In addition, Connersville boys' assistant J.D. Miller and Evansville Central girls' assistant Stephanie Richie each will receive an award as an IBCA Assistant Coach of the Year.
This is the seventh year for the PGC/Indiana Transformational Coach Awards, which are presented to coaches who have impacted the lives of their players and fellow coaches at their school and within their community. The recipients are coaches who are respected by their players and fellow coaches for their dedication, positive approach and integrity on and off the court. Point Guard College is a corporate partner of the IBCA.
This is the sixth year that the IBCA is recognizing assistant coaches with an award. The awards are going to two coaches who have contributed in a significant way to their respective schools' athletic programs.
These awards will be presented on April 21 during the 2023 IBCA Clinic at Mt. Vernon High School in Fortville.
Previous PGC/Indiana Transformational Coach Awards have gone to Gary Cook of North Decatur in 2017; Gary West's Chris Buggs and Switzerland County's Adam Dennis in 2018; John Glenn's Travis Hannah in 2019; Columbus North's RaNae Isaak and Speedway's Jim Merlie in 2020; Lawrenceburg's Steve Bradley and Brownsburg's Debbie Smiley in 2021; and Eminence's Kevin Bradshaw and Cloverdale's Karl Turk in 2022.
Previous IBCA Assistant Coach of the Year honors have gone to Union County's Roger Bowling in 2018; Jeffersonville's Clark Miles and Crawfordsville's Danny Pierce in 2019; North Putnam's Jim Brothers and Hamilton Heights' J.R. Moffatt in 2020; Penn's Hassan Abdullah and Edinburgh's Jim Higdon in 2021; and Eastern (Pekin)'s Ray Weatherford and Crown Point's Scott Reid in 2022.
Information on the four coaches to be honored for 2023 follows.
Transformational Coach: Kelsey Block, Madison girls' assistant


You might say that Kelsey Block has given her heart and soul to the Madison High School girls' basketball program.
A former Lady Cubs' player, Block recently completed her seventh season as a coach in the program, including her fourth at the high school level. Testimonials come from a variety of sources with a singular theme of how much she helps the players achieve both short-term and long-term goals. Thus, Block has been named a winner of the 2023 IBCA/PGC Transformational Coach Award.
"Kelsey is not only involved at the high school level, but she has been instrumental in helping me with the entire program," Madison head coach Adam Dennis said in nominating Block. "She is currently running junior high practices and coaching eighth-grade games as our eighth-grade coach needed a fill-in for several games towards the end of this season.
"Kelsey has helped me run camps for our second- through eighth-grade players. She has helped me run 3-on-3 leagues for both the boys and the girls basketball players in our community. Whenever I have needed help with an event, camp, clinic, practice or game, she has been there for me. She is the perfect assistant coach in work ethic, knowledge and skill. All of the players in our program know who she is."
Madison athletic director Patric Morrison said Block's commitment to the game and community is evident.
"Over the past four years, I have observed Kelsey lead practice and youth development camps all while putting in the extra time outside of the regular season to help develop our student-athletes," Morrison said. "She stresses fundamentals and learning how to play the game the 'right way.' As a result, she is developing players who also share the same passion she has for the game. Kelsey not only is a quality coach but an avid member of our community."
Former player Taylor Lynch said that Block was instrumental in helping Lynch land a spot in the women's basketball program at U.S. Coast Guard Academy in New London, Conn.
"Coach Block works with individual players constantly to improve their skill sets on the court," Lynch said, noting that Block was her coach in middle school and high school. "Coach Block has a knack for the game of basketball, but she also has a work ethic that I strive to maintain myself.
"I never will forget the months I spent with Coach Block in leading to my reporting for basic training. She met me at our high school gym at 0630 at least two times every week to do basketball, strength and agility training. She would go to work, then come back to the gym and put me through an evening workout. In addition, Coach Block reached out to my current (college) coaches because she knew how badly I wanted to play for Coast Guard Academy. She took the initiative to make my dream come true, and she stuck with me in preparation. Coach Block worked for my success and aspirations as if they were her own."
A 2012 Madison graduate, Block was a key player on Lady Cubs' teams that went 48-42 and won two sectional titles, one regional crown and scored 884 points to still stand 11th on the program's all-time scoring list. As a senior, she was named all-Hoosier Hills Conference, Madison Courier Player of the year and IBCA honorable mention All-State.
Block briefly attended the University of Southern Indiana, but then transferred to Hanover College. In four seasons with the Panthers, she totaled 481 points, 117 rebounds for teams that went a combined 66-43 and won Heartland Collegiate Athletic Conference Tournaments when she was a freshman and junior.
Once done playing, Block immediately became a coach and quickly made a significant impact. In 2016-17, Block coached the Madison Middle School seventh graders and a sixth-grade travel team. In 2017-18 and 2018-19, she coached the middle school eighth graders. Currently a middle school health teacher, Block moved to the high school program in 2019-20 and has been a key assistant for four seasons.
"While I was fortunate to have had Coach Block as a mentor, I am not the only one," Lynch said. "Coach Block continues to impact others' stories just as she did mine with her character and love for the game. Every player who goes through the Lady Cubs' program recognizes Coach Block's tireless efforts to give back. … Coach Block is an astounding person and a once-in-a-lifetime coach."
Morrison noted that one of the things that makes Block stand out is she is someone who knows where the Madison basketball program has been, where it currently is and where it needs to go in the future.
"Kelsey is tough, but fair, and always encourages her players," the athletic director said. "Through her work on and off the court, it is clear that she is committed to constant improvement of her ability to be a better coach each and every day. She undoubtedly is a coach who always will put in 100 percent effort."
Dennis spoke of Block's commitment as well.
"Our coaches and our players love Kelsey," he said. "They are completely aware of how fully she pours her heart into their lives. They trust that she is always going to show up for them in whatever way they need her to. I don't think there is anyone who could question her dedication, approach or integrity. She is an all-star coach and an all-star person."


Transformational Coach: Chris Willis, Wapahani boys' assistant

Once a Raider, always a Raider.
To some, that may just be a slogan. But to Chris Willis, a longtime boys' basketball assistant coach for Wapahani High School, it is a calling. It was that way when he was in high school himself, and it remains that way today.
For all the time and effort that Willis has provided to his school and community for 26 seasons, he has been named a winner of the 2023 IBCA/PGC Transformational Coach Award.
"Coach Willis wants our players to experience the same fun, discipline and life lessons that he experienced while at Wapahani High School," Raiders varsity coach Matt Luce said in nominating Willis. "He shows up every day and is loyal. Chris offers a positive leadership coupled with a disciplined approach similar the one he experienced from his high school coach, Chris Benedict."
A 1997 graduate of Wapahani, Willis was a three-year varsity player who helped the Raiders to a 17-5 campaign as a senior. That season included a 73-72 setback to eventual state runner-up Delta in Jay County Sectional final.
After high school, Willis immediately began giving back as a coach. From 1997 through 2007, six years with sixth-graders and four years with eighth-graders, he coached at Selma Middle School, the middle school that feeds Wapahani. Then in 2007, when Luce became the varsity coach at Wapahani, Willis joined the high school staff and has been there ever since.
On the court, Willis has guided the Raiders' junior varsity team to an average of 17 victories per season over the past 16 years. But it is his overall positive impact that matters even more.
"Chris helps lead the total Wapahani basketball program," Luce said. "He is very active in our Wapahani Junior Pro Basketball Program (kindergarten through fifth grade). Each Saturday morning from October through February, Chris serves the young boys in our community. He sets the gym up, helps with the schedule, referees games and is a positive role model to our kids.
"Chris is also instrumental in our Sunday youth basketball program. For the last 16 years, he has helped organize and lead the East Central Indiana Youth Basketball Program for boys and girls. On Sundays, you can find him setting up the gym, concession stand or even officiating when we need an extra referee. This past year, the ECI League had 64 boys' teams and 24 girls' teams playing throughout the east central Indiana. Coach Willis continues to impact many kids and families in our community through the game of basketball."
Willis noted people such as Mike Luce, Kris Luce, Chris Benedict and Terry Bales who impacted him during his time when he became an all-Mid-Eastern Conference and all-East Central Indiana player. Mike Luce was his first coach at Wapahani Elementary School. Kris Luce was a long-time teammate and fellow '97 graduate. Benedict was his high school coach through 1993-96, and Bales was his high school coach in 1996-97.
"After watching Chris Benedict and being a part of his program, I always wanted to coach," Willis said of his quick entry into the coaching field right after high school. "Then when Matt Luce was hired to be the Wapahani varsity coach, he knew of my interest and it all just came together. I am in a place where I want to be."
Beyond coaching, Willis has worked for Accurate Striping of Daleville for 20 years, the past 10 as general manager. Accurate Striping is a seasonal business that allows him time in the winter to be available to work with the basketball program. Willis is appreciative that his bosses understand his commitment to his school and his community.
"Integrity is defined as living honest and being a man of your word," Matt Luce said. "Chris Willis is as honest and loyal as you can get to his community. Coach Willis makes our Wapahani program and our Liberty-Perry Community School Corporation better. He is a great leader and just a good person."
Willis and his wife, Abby, are parents to two adult daughters – Jalynn and Kianna.

IBCA Assistant Coach of the Year: J.D. Miller, Connersville boys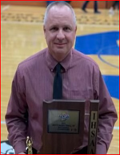 J.D. Miller has been an assistant coach in the Connersville High School basketball program for the past 15 seasons and a fixture for more than 30 years in the Fayette County community.
Miller, president and owner of H & E Machine in Connersville, has served as an assistant for the past 14 season for Spartans' head coach Kerry Brown after one season on the staff of previous coach Rodney Klein. Before that, Miller coached youth and travel basketball teams that included Connersville players for another 10 years. Thus, Miller has been named an IBCA Assistant Coach of the Year for 2023.
"J.D. has been a loyal, hard-working, assistant coach and friend for 14 years," Brown said. "I feel as if he is more of a brother than a friend or colleague. It is nearly impossible to do justice to him in writing about him.
"He is a Christian first and foremost, and he is such a great example for the players in our program. His story of going from working for a family member in construction to owning his own business due to his hard work and positive attitude is a great inspiration for the players on our team. His messages to the team during scouting reports, practices or when things aren't going our way always reflect his positive mentality and approach to life."
An Iowa native, Miller is a 1985 graduate of Mt. Pleasant High School and spent much of his teenage years working on his family farm. After high school, he earned an associate's degree from Southeastern Community College in Burlington, Iowa.
Miller and his wife, Lisa, moved to her hometown of Connersville in 1990, and the family quickly became a part of the community. He began working at H & E Machine in 1994, then became the firm's owner in 2007.
By 1998, Miller started coaching youth basketball teams that included his son Zach and later his son Ty. Miller joined Klein's high school basketball staff in 2008-09, then stayed onboard when Brown became Spartans' head coach the following season. Both of Miller's sons played for the Spartans, Zach graduating in 2011 and Ty graduating in 2015). Zach and Ty each went on to play at Bethel University in Mishawaka.
"I feel blessed to have the opportunity to coach in this community," said Miller, who has been on the bench for 237 victories, 133 setbacks and with Brown for sectional titles in 2016, 2017 and 2021. "Of course, there have been highs and lows with regard to wins and losses, but I have enjoyed every minute of being a part of the Connersville program."
Brown further explained Miller's contribution to Connersville basketball and the community at large.
"J.D.'s business provides jobs for approximately 45 employees in an economically deprived community," Brown said. "He has helped support the community, school and church through monetary contributions as well as giving of his time and effort.
"He and a number of other individuals contributed funds to make sure the local golf course did not go bankrupt. When the group returned the money they had borrowed, he told them he did not want any interest or payment beyond what he had loaned them. His goal was to make sure our community did not lose our golf course. … He is such a great example for the young men in our program."
Specific to Connersville basketball, Brown noted that Miller has given to the program in ways that include:
>> Providing the materials and manpower to renovate our boys' basketball locker room.
>> Being a corporate sponsor for the high school athletic department.
>> Fund-raising for needed equipment for our basketball program.
>> Mentoring, counseling and coaching young men who grow up in one of the poorest counties in Indiana.
>> Purchasing meals for our team numerous times.
"J.D.'s dedication to me and our program is second to none," Brown said. "He has been beside me for 14 years at 6:00 a.m. summer workouts, camps, youth leagues, scouting, practices, fund-raisers and games. He is a person who leads by example and gives of himself to assist and help others grow into productive young men. I feel so strongly about his assistance and friendship, when he gets out of coaching, I will as well."


IBCA Assistant Coach of the Year: Stephanie Richie, Evansville Central girls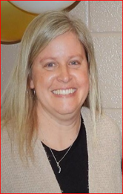 Stephanie Richie has been a girls' basketball coach for 23 years, 20 of them at Thompkins Middle School in Evansville and the past three seasons as an assistant coach at Evansville Central High School.
She has been a key contributor to the Bears' program since moving to the high school, helping the team go 15-12 and win a sectional in 2022-23, after two decades of developing players at the middle-school level. Thus, Richie has been named an IBCA Assistant Coach of the Year for 2023.
"Since joining our staff, Stephanie has made my life so much easier," Evansville Central head coach Dave Alexander said in nominating Richie. "She has taken a load of scouting off of my plate, always helps with laundry, watches video and does research to add new elements to our practice and games. She has taken on the mother role for many of our girls and constantly provides motivation to our girls. She has brought in 'What's Good Wednesday' to help our girls find highlights and positive aspects of their lives."
A 1997 graduate of Evansville Central, the former Stephanie Minor was a standout basketball player and soccer player for the Bears. She holds basketball program records for single season-season assists (139) and career assists (286). She was even better in soccer, leading the team to a sectional title while being named first-team all-SIAC and ICGSA second-team all-state as a senior.
She went onto the University of Southern Indiana, where she still holds soccer school records for goals in a career (39), goals in a season (12), assists in a career (29) and points in a career (107). She was 1997 Great Lakes Valley Conference Freshman of the Year en route to being voted a four-time all-GLVC player, a four-time all-Great Lakes Region selection and a three-time GLVC all-academic honoree.
At USI, Richie completed a bachelor's degree in education in 2001 and added a master's degree in education in 2011. She began her teaching and career in 2000-01 at Thompkins Middle School, the same middle school she attended in the early 1990s and where she remains as an eighth-grade English teacher.
In her first season as a girls' basketball coach, she assisted Paul Neidig with the middle school varsity team. She then followed with 19 seasons as the TMS varsity head coach, guiding the Jets to three league championships and five middle school City titles. She also served as an Evansville Central girls' soccer assistant for two seasons, including a State Finalist team in 2004.
"Steph has coached at the middle school and high school levels for 23 years now, so generations of current and past Central athletes go out of their way to say hello to her," Alexander said. "She is often referred to as the greatest coach ever by many of our basketball players.
"She is recognized in the community as a prominent teacher, role model and coach. Even as an assistant, she is a staple of our program and her impact in our community is immense. … She is Central basketball."
Richie is married to Jeremy, who played tennis for Evansville Central and USI. The couple has one son, Noah, 17, a current Evansville Central senior who plays basketball and baseball.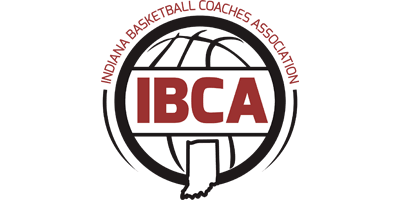 Fields set for 2023 IBCA/IHSAA Team Showcase eventsInaugural girls' event June 16-17 at HSE, Mt. Vernon; fourth boys' event June 23-25 at Carmel,...
Read More