Junior Mannies and Marion Crawley Award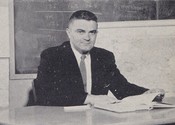 Junior Mannies
Junior Mannies was a veteran basketball coach who served as the IBCA placement service director and Record Book editor for several years. He passed away in March 1983. Coach Mannies was a very popular figure in the history of the IBCA and loved working with coaches and helping them find jobs. Since 1983, as many as two scholarships have been awarded each year to a boy or a girl who is in some manner physically challenged but has overcome this adversity and has still contributed to their school's basketball program. After compiling a career record of 309-301 in 29 seasons as a varsity coach at Gilead, Washington Township-Cass County, Delphi, Mississinewa, Lewis Cass and Elwood, Coach Mannies passed away at the age of 55 while serving as the Athletic Director at Danville High School.
Marion Crawley
High School: Greencastle 1926
College: DePauw University 1930
Inducted Hall of Fame 1964

During a 35-year coaching career, his teams won 644 games…career included 7 years at Greencastle and 4 at Washington…won 2 state crowns at Washington, 1941 and '42…2 more at Lafayette Jefferson, 1948 and 1964…won 32 sectionals, including a record 23 straight during his 24 years at Jefferson…21 regionals, 14 semistates and 3 state runner-ups…doubled for many years as Jefferson's athletic director…as football coach also compiled 93 victories, 5 conference titles and a number-one state ranking in 1950…the first executive director of the Indiana Basketball Coaches Association. Deceased.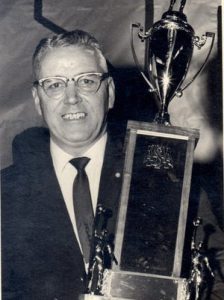 2004 to Present
During these difficult economic times, the IBCA is happy to announce that in order to provide more financial support for the families of selected scholarship winners the IBCA scholarship amounts has been increased to $750 for each award winner.

IBCA Junior Mannies and Marion Crawley Scholarships in the amount of $750 each were awarded last spring to deserving young people who helped perpetuate our great game of basketball in Indiana. These are students who help make coaching a great profession. Through the years, the IBCA has awarded over $572,000 in scholarships to our young people.