Roy Gardner was a basketball official who was a math teacher for 34 years at Batesville High School. He coached basketball at Westland, Rising Sun and Batesville as well as track, baseball and golf at Batesville, with his teams capturing numerous championships. As an official, Gardner worked the 1955, 1956 and 1959 State Finals. He also officiated in the Big Ten from 1959 through 1969, and he called the East-West College All-Star Games in Hinkle Fieldhouse in 1968 and 1969. Gardner was born in 1919 in Lawrenceburg, lettered in basketball and track at Ball State University and passed away in 1977. He was inducted into the Ball State Athletics Hall of Fame in 1981 and the Ripley County Basketball Hall of Fame in 2003. The IBCA has presented an award to an outstanding basketball official in Roy Gardner's name since 1978.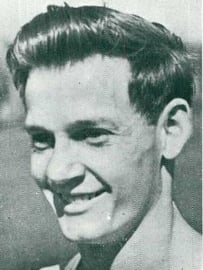 Eric Coburn
Eric Coburn of Leesburg is the winner of the 2023 Roy Gardner Award.
Coburn is a 1974 graduate of Wawasee High School, where he participated in football, basketball and track. He then went to Ivy Tech, where he earned a certification in aircraft maintenance. He was a Warsaw city police officer for 32 years and has been teaching Aviation Ground School at Warsaw High School for nine years.
Coburn started officiating in 1985 after providing a police escort for the Warsaw Tigers, who won the IHSAA boys' basketball state championship that season. He and his long-time police partner and 20-year basketball officiating partner, Lance Grubbs, argued calls during that championship game. They both agreed to get licensed in basketball and started officiating together at the elementary level, then moved into middle school and freshman level.
After joining the Northern Indiana Officials Association and being mentored by many veteran officials and learning from several past winners of the Gardner Award, they started working junior varsity games. Coburn's first boys' varsity game came at Penn High School in the inauguration game of the new "Penn Palace" basketball court.
After 38 years, Coburn has worked in both the girls' basketball and boys' basketball state tournaments. For girls, he has worked 28 sectionals, 19 regionals, 11 semi-states and five State Finals. For boys, he has worked 21 sectionals, 13 regionals, nine semi-states and five State Finals. He also has officiated in three Hall of Fame Classic events in New Castle.
Coburn received the IHSAA Outstanding Girls' Basketball Official Award in 2007 and the IHSAA Outstanding Boys' Basketball Official Award in 2015.
As a member of the Northern Officials Association of Indiana, Coburn has served as secretary for 10 years and president for eight years. He has also been an IHSAA clinician for 10 years and an IHSAA rules interpreter for 12 years. Coburn has mentored five officials who have gone on to work the IHSAA boys' and girls' State Finals.
He enjoys golf, hunting and flying. He has been an Angel Flight pilot since 2006, providing no-charge airplane flights for people in need to hospitals or doctors.
Coburn is humbled to receive this recognition from the IBCA and would like to give credit to mentors Gene Butts, Frank DeSantis, Tim and Jay Smith, Clark Hamilton, and current partners Kirk Robinson, Trent Long, Brett Patrick, and many others with whom he has officiated.
He also would like to thank the athletic directors who had confidence in hiring him and to the coaches who made him get better in officiating. He also expressed gratitude to his wife of more than 49 years, Yvonne, daughter Erica and son Will, who did not realize what they had gotten into.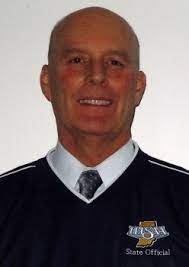 IBCA/ROY GARDNER AWARD
1978: Lowell Smith, Palmyra
1979: Wayne Van Sickle, Richmond
1980: Troy Ingram, Richmond
1981: Jerry Larrison, Indianapolis
1982: John Lozier, Logansport
1983: Rich Boer, Gary
1984: Jim Wehsollek, Alexandria
1985: Jerry Petro, Franklin
1986: Roger DeYoung, Hebron
1987: Jesse Lynch, Indianapolis
1988: Bob Marcinek, East Chicago
1989: Melvin Redmond, Mt. Vernon
1990: Steve Cherry, Pendleton
1991: no award given
1992: Richard Cook, Michigan City
1993: Jim Cox, Jonesboro
1994: Mike Bohan, Brownsburg
1995: Bill Wulner, Lawrenceburg
1996: Bob Beeson, Connersville
1997: Jerry Cook, Elkhart
1998: Norm Hathcoat, Pendleton
1999: Steve Fisher, Poseyville
2000: Rick Owens, Lynn
2001: Larry Maxwell, Martinsville
2002: Larry Jones, Logansport
2003: Bill Nimnicht, Evansville
2004: Jimmy Dimitroff, Indianapolis
2005: Garry Leistner, Dubois
2006: Ken Gorrell, Franklin
2007: Jerry Taylor, Lafayette
2008: James Dunlap, Newburgh
2009: Don Nester, Indianapolis
2010: Larry Nixon, Veedersburg
2011: Mark Baltz, Zionsville
2012: Bob Anderson, Indianapolis, and Ray Tebbe, New Palestine
2013: Mike Waisnora, Crown Point
2014: Terry Magnuson, Greenwood
2015: Rex Nichols, Mooresville
2016: Jason Ferguson, Whiteland
2017: Tom Rohr, Montezuma
2018: Tom Walters, Indianapolis
2019: Mike Eason, Cumberland
2020: Jay Slater, Sullivan
2021: no winner named (winner from 2020 honored in 2021 because of COVID-19 pandemic).
2022: Mark Wise, Crown Point
2023: Eric Coburn, Leesburg