13 min read
IBCA Transformational and Assistant Coach Awards 2022
Gene Milner : Mar 30, 2022 9:06:42 AM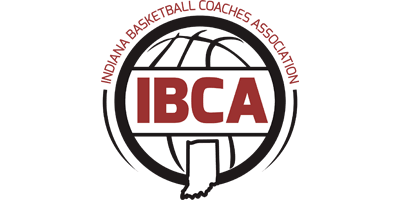 2022 PGC Transformation Coach of the Year and Assistant Coach of the Year Awards
FOR IMMEDIATE RELEASE Contact: Pat McKee, 317-403-1665 March 30, 2022 IBCA Director of Special Projects
Four to receive special awards from Indiana
Basketball Coaches Association
Bradshaw, Turk, Weatherford and Reid to be honored for contributions to basketball programs over the years
Four Indiana high school coaches will receive special awards from the Indiana Basketball Association in 2022.
Eminence boys' varsity coach Kevin Bradshaw and Cloverdale boys' assistant Karl Turk each will be recognized with a Point Guard College/Indiana Transformational Coach Award as presented by the IBCA. In addition, Eastern (Pekin) boys' basketball assistant Ray Weatherford and Crown Point girls' basketball assistant Scott Reid will receive awards
as IBCA Assistant Coaches of the Year.
This is the sixth year for the PGC/Indiana Transformational Coach Awards, which are presented to coaches who have
impacted the lives of their players and fellow coaches at their school and within their community. The recipients are coaches who are respected by their players and fellow coaches for their dedication, positive approach and integrity on and off the court. Point Guard College is a corporate partner of the IBCA.
This is the fifth year that the IBCA is recognizing assistant coaches with an award. The awards are going to two coaches who have contributed in a significant way to their respective schools' athletic programs for more than 40 years apiece.
These awards will be presented on April 22 during the 2022 IBCA Clinic at Lawrence North High School in Indianapolis.
Previous PGC/Indiana Transformational Coach Awards have gone to Gary Cook of North Decatur in 2017; Gary West's Chris Buggs and Switzerland County's Adam Dennis in 2018; John Glenn's Travis Hannah in 2019; Columbus North's RaNae Isaak and Speedway's Jim Merlie in 2020; and Lawrenceburg's Steve Bradley and Brownsburg's Debbie Smiley in 2021. Previous IBCA Assistant Coach of the Year honors have gone to Union County's Roger Bowling in 2018; Jeffersonville's Clark Miles and Crawfordsville's Danny Pierce in 2019; North Putnam's Jim Brothers and Hamilton Heights' J.R. Moffatt in 2020; and Penn's Hassan Abdullah and Edinburgh's Jim Higdon in 2021.
Information on the four coaches to be honored for 2022 follows.
Transformational Coach: Kevin Bradshaw, Eminence boys' head coach
You might say that Kevin Bradshaw does not follow the philosophy of Vince Lombardi, the former Hall of Fame pro football coach who professed, "Winning isn't everything, it's the only thing."
Instead, Bradshaw, who just completed his first season as the varsity boys' basketball coach at Eminence High School, focuses on the benefits of athletics beyond the won-loss results to help his student-athletes grow into becoming the best people they can be.
Because of his approach, Bradshaw has been selected as a 2022 winner of a Point Guard College/Indiana Transformational Coach Award as determined by the Indiana Basketball Coaches Association.
"Kevin almost always is upbeat and does his absolute best to see the bright side in every situation," said Jim Whitaker, the Mooresville varsity boys' basketball coach from 1995-2003 who nominated Bradshaw for this award. "An
example of this is this year. He has had what most coaches would proclaim to be an awful season (with a 0-20 record).
"Nevertheless, Kevin continues to encourage the kids and lets them know that success is really not measured by wins and losses. He continues to look at their improvements and where they are as young men. Even other coaches commend Kevin's efforts and can't believe his ability to find compassion and still get his kids to compete to the best of their abilities."
Bradshaw, a 1984 graduate of Mooresville High School, played basketball, football and baseball for the Pioneers. He followed with two years of basketball at Cedarville University in Ohio before leaving college and taking a job in construction. In 1989, he started his own firm – Dirt Works Plus, Inc. – and has been highly successful with that enterprise for more than 30 years.
His business success allowed Bradshaw to get into coaching to share the lessons he learned from his coaches, including Whitaker, 79, who coached the Pioneers' JV boys' basketball team from 1977-95 and previously coached at Fulton Junior High, South Wayne Junior High and Mooresville's Paul Hadley Junior High.
Bradshaw and Whitaker maintained a relationship over the years, and things came full circle in the past few years with Whitaker assisting Bradshaw for three seasons as the Monrovia boys' basketball JV coach, one season as the Covenant Christian boys' basketball freshman coach and this past season at Eminence.
"Kevin is the most fair and honest person that I know," Whitaker said. "He treats each student- athlete with a level of fairness and honesty that is truly honorable in today's society. The kids really respect him and look up to him as a role model and a coach."
Bradshaw began coaching basketball from 2008-12 at the junior high level for Mooresville Christian Academy. He then was the Monrovia boys' freshman coach in 2012-13 and followed with six seasons as the Monrovia boys' JV coach. He coached at Covenant Christian for one year before becoming the head coach at Eminence. Bradshaw also coached eighth-grade football in Mooresville from 2019-12 and was a football assistant at Monrovia High School from 2013-18.
In 2017, Bradshaw earned a teaching license for building trades and technical education through coursework at Ball State University. For the past five years, in addition to his coaching and his business, Bradshaw also has been the lead instructor for building trades courses at Mooresville High School.
"Kevin is one of the most kind-hearted people that I have ever had the pleasure of being associated with," Whitaker said. "He gives his heart to the kids in all the coaching opportunities that he has been given. He leads by example, and he gives each athlete he coaches his full heart. He not only cares about them on the basketball court or football field, but he cares about their well being.
"I have been able to witness this for myself when he has former players return to talk to his current players. The former players always refer to Kevin's genuine love and compassion for each of them. In their words, 'You not only will be a better basketball player because of coach Bradshaw, but you will become a better man. He not only will teach basketball, but life as well. He truly cares, plus he is a good coach, too.' This is what the players who have had him will all say. I, too, can agree that their statements are absolutely true."
Bradshaw and his wife, Dawn, are parents to Casey, Ben, Alex and Courtney. They also have four grandchildren.
Transformational Coach: Karl Turk, Cloverdale boys' assistant
There was a time in 1994 when there was concern that Karl Turk might not survive. Or might not ever walk again. Or might not ever be able to do many things that most people consider normal.
Fortunately, Karl Turk was not one of those people.
Rather, Turk, a life-long basketball fanatic, overcame a tremendous medical challenge, readjusted some of his goals and has become an outstanding coach, teacher and citizen. Thus, the Cloverdale High School boys' basketball varsity assistant and JV coach is a 2022 winner of a Point Guard College/Indiana Transformational Coach Award as determined by the Indiana Basketball Coaches Association.
"Karl is the epitome of a servant leader," said Patrick Rady, the Cloverdale boys' basketball varsity coach who has worked with Turk at three schools and nominated him for this award. "Karl is a lifelong learner in all of life's matters and persistently
leads by example. He never is satisfied with the status quo. He doesn't push anyone any harder to be their best than he does himself.
"In my experience with Karl, I have witnessed his unique ability help players to reach their full potential by getting to know each and every player's personality, then motivating each one according to his individual makeup. One of his beliefs is you can't have discipline without a relationship. Karl is able to provide positive and negative feedback to players, and it is received with an open mind from the players because he has already built relationships."
Before someone can understand Turk now, one must understand the path he has traveled.
Flashback to Jan. 21, 1994. Turk, then an eighth grader at Forest Manor Junior High in Indianapolis, is a basketball fan and young basketball player. That night, the 14-year-old watched on television the Chicago Bulls beat the Indiana Pacers in an intense game. He walked to bed. He woke up paralyzed. He was rushed to the hospital. For two weeks, he was paralyzed from the waist down and temporarily lost some of his eye sight.
After numerous tests, Turk was diagnosed with "transverse myelitis," a rare disease that causes inflammation of the spinal cord and prevents his spinal cord from sending signals to his brain and lower extremities. Most patients do not recover well, and young Karl spent the next 66 days in the hospital.
A turning point came when Reggie Miller, the then-Pacers' star and Turk's favorite player, visited Turk in the hospital. Miller and Turk spent the next couple of hours discussing each of their stories. Miller told Turk about how Miller had grown up with pronated hips and had to wear leg braces similar to the braces Turk was wearing at the time. He talked about what it took to be in the NBA: that many good ball players failed to embrace and work on what they were not good at, and personality and character weeded many good players out.
"Reggie inspired me and helped me to embrace who I was," Turk said in a past interview. "For that moment, I felt he believed in me and saw my potential for greatness."
It is a message that stuck with Turk as he entered Arlington High School in a wheelchair and began to adjust his dreams. There was hope he could walk again, but he would have to have assistance. Turk participated in a rigorous physical therapy regimen throughout high school. By his senior year, he shed his last leg brace and began to walk with a cane, which he continues to walk with today.
He no longer played basketball, but he still loved the game and became a Golden Knights' student manager for coach Larry Nicks from 1995-98 with duties including compiling statistics and calling in results to the newspaper. Turk matriculated to Indiana State University, where he continued to be a student of the game as a manager for coach Royce Waltman's Sycamores for one year, an assistant coach for Pat Rady Sr. at Terre Haute South High School for two years and the video coordinator for Waltman and ISU for one year before earning a bachelor's degree in Spanish in 2005.
In 2005-06, Turk assisted Pat Rady Jr. with the boys' basketball program at Southwestern High School in Hanover. From 2006-08, Turk worked as the director of basketball operations for Texas A&M- Corpus Christi men's basketball, being a part of an NCAA Tournament program in 2007. From 2010-14, he was an assistant coach at West Oso High School, which won the Texas Class 3A state title in 2011. From 2014-16, Turk was the West Oso varsity coach, guiding the Bears to a 50-20 record in two seasons. He was named the South Texas Coach of the Year in 2015 and directed his team to a Texas Region IV- 4A berth in 2016.
After 10 years in Texas, Turk returned to Indiana where he again joined Pat Rady Jr., this time the varsity assistant and JV coach at Cloverdale. Turk has thrived in six years at Cloverdale, where he teaches Spanish, teaches and oversees the school's JAG curriculum (Jobs for America's Graduates) and serves as an after-school tutor, an assistant athletic director and public address announcer for many school events.
Turk has made such an impact at Cloverdale that he was named 2021 Putnam County Citizen of the Year by the Putnam County Chamber of Commerce on March 12, 2022. Cloverdale superintendent Greg Linton described Turk as a "phenomenal teacher" and noted how he spends countless hours helping students prepare for college.
"He's the first guy (the students will) show their acceptance letter because he did so much to help them prepare," Linton told the Greencastle Banner-Graphic.
Cloverdale principal Sonny Stoltz also was effusive in praising Turk.
"Karl is a unique, special and dedicated educator," Stoltz told the Banner-Graphic. "He works hard to give each student who comes in contact with him his undivided attention. He at times serves as the
face of Cloverdale High School with his presence at sporting events and his guidance in post-secondary education. The students love him. The staff respects him."
Rady provided additional perspective in his nomination of Turk for the PGC Transformational Coach Award.
"Since the fall of 2002, I have considered Karl a colleague and a friend," Rady said. "Since that time, I have had the pleasure of watching Karl blossom into an outstanding coach, leader and teacher.
"He is an advocate for the entire school and community. He makes it a point to encourage all athletes and students to truly take interest in their school through extra-curricular participation. Karl understands the importance of education in a person's life, and he is driven to see his players and students be lifelong learners."
IBCA Assistant Coach of the Year: Ray Weatherford, Eastern (Pekin) boys
Ray Weatherford graduated in 1971 from Borden High School, where he was a multisport athlete, including the Braves' assist leader and a co- captain in basketball as a senior.
By 1973, Weatherford was back in the gym as a coach. Now nearly a half century later, the 49th-year coach and fourth-year Eastern (Pekin) boys' basketball assistant is a constant on the sideline in southern Indiana basketball. Thus, Weatherford has been selected an IBCA Assistant Coach of the Year for 2022.
"Coach Weatherford has been a part of changing the culture of the boys' basketball team at Eastern," said second-year Musketeers' varsity coach Chandler Prible, who along with Borden coach Doc Nash jointly nominated Weatherford for this award. "In his first couple of seasons here, the program won only three games. Still, he continued to fight the good fight and he now has helped Eastern to 30 wins in the last two years combined."
Weatherford said he long has had a passion for basketball, both the game itself and using the sport to help those around him develop on and off the court. Along the way, he has assisted Prible and Mike Gilliam at Eastern as well as Nash, Mike McBride, Bill Niece, Mark Underwood, Mike Carter, James Anold and Wesley Porter at Borden.
"I'm an elder at (the Borden Church of Christ), and I've always kept the two (basketball and faith) together," Weatherford told the Jeffersonville News and Tribune in December 2017 when he returned to the sideline after a health scare that included an 11-day hospital stay. "I think it's one of the reasons for my longevity really. The Lord's blessed me to be here and put good people around me, and hopefully I've made some people better."
No one who has interacted with Weatherford – who worked for 45 years at Essroc Cement in Speed, Ind., as his primary occupation before retiring in 2016 – would dispute that statement.
"Coach Weatherford has had a huge impact on every athlete he has coached," said Nash, who coached with Weatherford for 12 seasons. "He puts God first in all he does. He has help transform young people into men. He has led in a positive light, and that light clearly shines bright through his players well after high school."
Weatherford, who also played baseball and ran track in high school, started his coaching career in 1973-74 as the Borden fifth- and sixth-grade coach. After five years in that role, he became the Borden seventh- and eighth-grade coach for the next nine years. He followed as a Borden High School assistant from 1987 through 1995 – the last of those four seasons coinciding to when his son, Brett, played for the Braves.
From 1995 to 2002, Weatherford served as the varsity boys' basketball coach at Portland Christian School in Louisville, building the Eagles into a more competitive program. His teams won 78 games during his seven-year tenure, including a school-record 16 victories in 2000-01 and 46 triumphs over his final three seasons.
"It was a perfect fit," Weatherford said of his time as a head coach, noting that the school was affiliated with his church. "I always wanted to see what it would be like in the No. 1 chair, and I was able to use basketball as my ministry. But I like being an assistant, too."
Thus, in the fall of 2002, feeling like it was "mission accomplished" at Portland Christian and tired of the commute to Louisville, the lifelong Borden resident returned to alma mater as an assistant coach. Over the next 16 seasons, the Braves posted 11 winning campaigns highlighted by a run to the Class A state championship in 2013. There also were sectional titles in 2008, 2009 and 2012 as well as another regional crown in 2008.
"Coach Weatherford was part of our first basketball sectional, regional, semi-state and state teams," Nash said. "He brings a positive 'can-do' attitude to all he does. Most importantly, he loves and supports each one of his athletes. He is always willing to help and do the right thing. He leads by example and invites other to come along."
The last four seasons, Weatherford moved to neighboring Pekin largely so he would not have to miss any games that included grandson Cade Jones, a Musketeers' current senior. The team went 1-23 and 2-21 his first two seasons there. But with hard work and dedication by players and coaches, Eastern improved to 12-13 in 2020-21 and 18-6 in the recently completed season.
"Coach Weatherford has been a great role model ever since he first started coaching," Prible said. "He is a biblical man who has the utmost integrity in everything he does. His players always know that he loves them and wants what is best for them. He has a bible study that players attend each week. Whatever a player needs, he will do his best to help make it happen for them and support them."
People across southern Indiana know Weatherford, who was married for 48 years to Debbie until her passing in June 2021. Together, they had a daughter, Dawn; son Brett and five grandchildren. Also, their first great-grandchild is due in October.
"No matter what gym we play in or go scouting in, Coach Weatherford is like a celebrity with how many people he knows and the great relationships he has built over the years with players and coaches," Prible said.
The relationships are what matter most to Weatherford, who described the 2013 state championship a career high point. While he will turn 69 years old in June, he said he plans to remain in coaching for a 50th season and possibly more.
"I've been blessed with the people and relationships and everything that goes into it," Weatherford said. "If my health's good, I will continue on."
IBCA Assistant Coach of the Year: Scott Reid, Crown Point girls
Scott Reid has been a basketball coach for nearly all of the past 42 seasons, 34 of them as a Crown Point girls' basketball assistant coach.
The other eight seasons? Three seasons as the Crown Point boys' freshman coach, two seasons as the Lady Bulldogs' girls varsity coach, two seasons as the girls' head coach at Crown Point's Taft Middle School and one season where he did not coach.
An assistant to Hall of Fame coach Tom May for 24 seasons, an assistant to Hall of Fame player Anne Kvachkoff Equihua for three seasons and an assistant to Chris Seibert the past seven seasons, Reid retired from coaching at the conclusion of the 2021-22 season. But after being a part of teams that won 17 sectionals, eight regionals, four semi-states and three state championships, he still has one more award to receive: IBCA Assistant Coach of the Year for 2022.
A 1978 graduate of Crown Point, Reid played tennis, basketball and baseball while in high school. As a senior, he was a captain in basketball and an all-conference selection in baseball.
He returned to his alma mater as the boys' basketball freshman coach from 1980-83, then moved to assist May with the Lady Bull Dogs for the next 24 seasons. When May stepped down in 2007, Reid was the program's head coach for two seasons and followed by coaching the Taft Middle School eighth- grade team for two additional seasons. After a year out of coaching, he returned to the Crown Point bench, first assisting Equihua and then assisting Seibert.
"Coach Reid embodies the traits of dedication and integrity daily with the way he coaches and teaches," Seibert said in nominating Reid. "He always has the players' best interests in mind and is willing to do anything he can to help. He has mentored and guided countless numbers of players throughout this time, and he is more than deserving of the IBCA Assistant Coach of the Year Award."
Reid was a part of regional winners in 1984, 1985, 1988, 1992, 1997, 2019, 2021 and 2022. He was a part of semi-state champs in 1984, 1985, 1997 and 2021. And he was a part of state title teams in 1984, 1985 and 2021.
Over the years, Reid – a long-time teacher at Taft Middle School – also served in other coaching roles for Crown Point. He was the baseball varsity assistant in the early 1990s. He was the boys' tennis assistant coach and head coach later in the 1990s. He was the JV volleyball coach in 2003 and 2004.
A graduate of Purdue University-Northwest in 1994, Reid taught two years at St. Mary's School in Crown Point, one year at Andrean High School, two years at Crown Point High School and the past 22 years at Taft Middle School. He currently teaches eighth-grade U.S. history.
Reid and his wife, Janice, have been married for 41 years. They are parents to three adult daughters – Katie, Kristen and Amanda.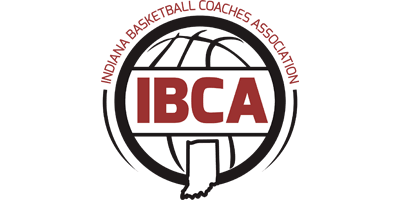 Fields set for 2023 IBCA/IHSAA Team Showcase eventsInaugural girls' event June 16-17 at HSE, Mt. Vernon; fourth boys' event June 23-25 at Carmel,...
Read More