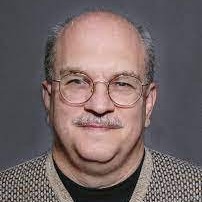 Roger Grossman
WRSW Radio
Roger Grossman has broadcast high school basketball and other sports in Warsaw and northern Indiana for more than 30 years. He now is completing his 32nd school year with WRSW Radio.
Grossman is a 1986 graduate of Argos High School, where competed in four varsity sports – three seasons in soccer, one season in basketball, four seasons in golf and, concurrently with golf, three seasons in baseball.
He went on to Butler University, where he earned a bachelor's degree in radio/television in 1991. He began broadcasting Butler men's basketball, women's basketball and football games in 1987 on WAJC Radio while a college student. He also played on the Bulldogs' golf team for one season and served three seasons as a student manager for the Butler women's basketball team.
Grossman began his professional career in June 1991 as a summer intern at WRSW, then stayed on as a football analyst that fall and provided play-by-play coverage for Warsaw girls' basketball that winter. He added football and boys' basketball play-by-play duties to his responsibilities in 2002.
Over 32 seasons, Grossman has broadcast nearly 2,800 contests in boys' basketball, girls' basketball, football, baseball, softball and soccer. He also hosts the "Tiger Talk" program on 35 Saturdays each school year.
He has been named the state Broadcaster of the Year three times by the Indiana High School Baseball Coaches Association. He also was recognized as the IHSBCA district Broadcaster of the Year four other times.
Grossman was honored in 2010 as a recipient of the IHSAA Distinguished Media Service Award, and his broadcast location in the southwest corner of the Tiger Den in Warsaw has been named "Roger's Roost" in his honor. He also has been a licensed basketball official since 1986.
Grossman and his wife, Holly, are parents to two children – Hannah, 13, and Oliver, 9.