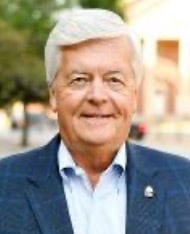 Randy Shields
mcdonald's restaurants of indianapolis
Randall "Randy" Shields is a 28-year McDonald's franchisee with multiple restaurants in the Indianapolis area. He is currently chairman of the board of the Ronald McDonald House of Central Indiana, which is a partner with the Riley Hospital for Children of Indianapolis. He is the recent past chairman of the board of the Indiana Restaurant and Lodging Association.
Shields received his bachelor degree in pharmacy from Purdue University in 1975. He later earned a master's degree from Purdue's Krannert School of Management in 1977. Shields worked for Eli Lilly and Company for 17 years before joining the McDonald's franchise system in 1994 with the first restaurant of now five restaurants in Indianapolis.
He has been involved in a number of leadership positions with McDonald's, the Indiana Restaurant and Lodging Association, the Ronald McDonald House of Central Indiana, the Purdue Athletic Advisory Council, the Purdue University President's Council and the Indiana Basketball High School Hall of Fame. He also has been active within his church while also supporting Indianapolis-area schools and neighborhoods as well as Indiana high school basketball events and programs, including the Indiana All-Stars and the IBCA/IHSAA Top 100 Underclass Showcase Workout for 25 years.
A native of Wisconsin, Shields is a 1970 graduate of Milwaukee Lutheran High School. There, he was a 1970 Wisconsin all-state selection and a three-time all-conference selection in basketball, helping his team to two conference championships. He averaged a double-double as a senior (23.0 ppg, 18.0 rpg) with high games of 39 points and 32 rebounds. He also played football two years, was a high jumper in track one year and was a National Honor Society student.
Shields matriculated to Purdue after being recruited by three of the 1969 NCAA Final Four teams (Purdue, Drake and North Carolina; UCLA was the fourth Final Four team), playing for coaches George King and Fred Schaus. Shields was honored to be a Big Ten student-athlete for the Boilermakers, who won the 1974 National Invitation Tournament and were ranked 10th in the national poll when he was a senior. He still holds the Mackey Arena's all-time rebound record of 26 in a freshman team game against the Butler freshmen, and he was the team's Red Mackey Leadership Award nominee as a senior.
Shields was presented Purdue's "Diamond P Distinguished Service Award" in 2009, and he was inducted into the Milwaukee Lutheran High School Athletic Hall of Fame in 2017.
He and his wife Linda, a 1977 Purdue School of Pharmacy graduate, have been married for 46 years. The couple has three adult children and eight grandchildren.