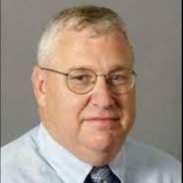 Mike Lopresti
NCAA.com
Mike Lopresti's byline has been a fixture across various media platforms for more than 50 years with him always based in his hometown of Richmond, Ind.
Lopresti's first bylines in 1970 were in the high school Richmond Register and the local Richmond Palladium-Item. He currently is in his ninth year as a national college basketball writer and sixth year as the lead college baseball writer for NCAA.com. In between, he worked for 31 years as a national sportswriter for the Gannett News Service with his game stories, features and columns appearing in hundreds of newspapers across the country as well as in the Gannett-owned USA Today. He also contributed sports columns for nine years to the Indianapolis Business Journal.
Through it all, Lopresti never has forgotten his roots that include Indiana sports in general and Hoosier Hysteria in specific.
A 1971 graduate of Richmond High School, Lopresti served as a varsity basketball student manager for three years and started his journalism career while in high school. He went on to Ball State University, graduating cum laude in 1975 and continuing to work for the Palladium-Item during his time in college. From 1970 to 1981, he mostly covered high school sports, including eight IHSAA boys' basketball State Finals, three IHSAA girls' basketball State Finals, many other tournament contests and more than 400 regular-season games.
He became the Gannett national sportswriter in 1982. While there, he began coverage over major sports events that now include 44 NCAA men's basketball tournaments, 42 NCAA men's Final Fours (every one since 1980), seven NCAA women's Final Fours, 31 Super Bowls, 30 Masters golf tournaments, 21 Rose Bowl football games and 16 Olympic Games. Over those 31 years, he also wrote a number of high school-oriented pieces for Gannett and USA Today, including the 1990 Indiana boys' basketball State Finals in the Hoosier Dome.
From 2013-22, Lopresti was a sports columnist for the Indianapolis Business Journal with many high school basketball-oriented features. They included a detailed look at the 1969 IHSAA boys' basketball State Finals and the four teams' combined total of one loss as well as reliving the Milan Miracle in 2014 by sitting with Bobby Plump and Ray Craft in Hinkle Fieldhouse on the exact 60th anniversary the 1954 championship game.
Lopresti began writing for NCAA.com in 2013 and continues in key roles with its coverage of college basketball and college baseball, including the College World Series in Omaha. For the 2021 NCAA men's basketball Tournament, he was assigned by the NCAA to attend to as many games as possible to set a record; because all of that year's games were in Indiana, he witnessed 40 of the 67 games.
He also has been a voter for the Baseball Hall of Fame and Heisman Trophy, and he has served as an associate director for the Indiana Basketball Hall of Fame.
"Every once in awhile, you're at an event and you just feel privileged to be there," he told the Palladium-Item in 2013. "It's like going to a movie – you have no idea how it's going to end. You're going to be seeing moments that the people involved are going to remember the rest of their lives."
Over the years, Lopresti has managed his work and travel schedule to attend virtually every Richmond High School boys' basketball sectional game since 1959. In 2007, he co-authored "Hoops and Glory," a book on Richmond basketball with Jan Clark, Dick Reynolds and Mike Bennett. He also coached Richmond Middle School basketball for three years and Richmond-based youth basketball teams, both boys and girls, for nine years. He served as a director for eight Indiana AAU boys basketball and girls basketball regional events.
Lopresti has received many professional awards and honors during his career. They include eight Best of Gannett Awards, six awards from the Indiana Society of Professional Journalists, the Indiana Sportswriters & Sportscasters Association's Corky Lamm Sportswriter of the Year Award, the Jim Murray Outstanding Sportswriter Award and the Williams Ringle Career Achievement Award from Gannett.
He was inducted into the Ball State Journalism Hall of Fame in 2005, the Indiana Sportswriters & Sportscasters Association Hall of Fame in 2009 and the United States Basketball Writers Association Hall of Fame in 2013. He also was named a Distinguished Alumnus of Richmond High School in 2013.
Lopresti and his late wife, Kris, have three children (Abby, John and Karen) and one grandson (Michael).