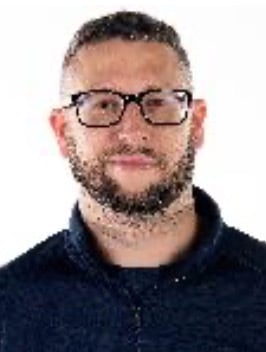 Dan Vance
Outside the huddle
Dan Vance has been covering high school basketball in Northeast Indiana and the Fort Wayne area for nearly 20 years beginning in high school. He currently co- operates OutsideTheHuddle.net, which covers high school basketball and football in Northeast Indiana.
He has won a variety of awards over the years, including honors from the Indiana Chapter of the Society of Professional Journalists and the Hoosier State Press Association.
Vance is a 2002 graduate of Fort Wayne North Side High School, where he first entered the journalism world as a sports editor for The Legend yearbook and a sports writer for The Northerner newspaper. He then attended IPFW and held various editorial roles, including editor-in-chief for The Communicator newspaper. Later, he served as the president of the Board of Directors for The Comunicator's parent group IPSN Inc.
He began his professional writing career in 2003, becoming the sports editor at the Decatur Daily Democrat. At that time, he also did color commentary for games on WZBD Radio in Adams County. He later worked for Overtime Sports Weekly and launched Basketball Fort Wayne while in college. He has also freelanced for MaxPreps, the Fort Wayne News-Sentinel, the Fort Wayne Journal-Gazette, Northeast Indiana Game Night and Fort Wayne Business Weekly, among other publications.
He joined the Vinton Voice, a Virginia-based weekly newspaper in 2009 as editor-in-chief. In 2013, Vance returned to Indiana and joined the Fort Wayne News-Sentinel as a page designer and later multimedia editor while handling the newspaper's prep basketball coverage. Upon leaving the News- Sentinel in 2018, he helped launch Outside The Huddle. He has also provided play-by-play and color commentary for Summit City Sports.
Since 2003, Vance has been coaching basketball on various levels, including on the staff at Fort Wayne North Side High School (2003-2008) and with Fort Wayne Players club program (Class of 2010). He currently coaches for Indiana Elite Focus during the spring and summers with the Class of 2024. While running Outside The Huddle is his passion project, Vance's full-time job is serving as the media relations manager for the Fort Wayne Mad Ants of the NBA G League, where he handles media relations, public relations and social media.
Vance has been married to his wife, Ellen, for seven years. He has three sons – Xavier, 19, Ayden, 16, and Lincoln, 5.