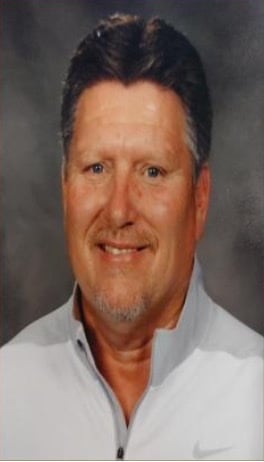 Kevin Bradshaw
Head Coach, Eminence high School
You might say that Kevin Bradshaw does not follow the philosophy of Vince Lombardi, the former Hall of Fame pro football coach who professed, "Winning isn't everything, it's the only thing."
Instead, Bradshaw, who just completed his first season as the varsity boys' basketball coach at Eminence High School, focuses on the benefits of athletics beyond the won-loss results to help his student-athletes grow into becoming the best people they can be.
Because of his approach, Bradshaw has been selected as a 2022 winner of a Point Guard College/Indiana Transformational Coach Award as determined by the Indiana Basketball Coaches Association.
"Kevin almost always is upbeat and does his absolute best to see the bright side in every situation," said Jim Whitaker, the Mooresville varsity boys' basketball coach from 1995-2003 who nominated Bradshaw for this award. "An
example of this is this year. He has had what most coaches would proclaim to be an awful season (with a 0-20 record).
"Nevertheless, Kevin continues to encourage the kids and lets them know that success is really not measured by wins and losses. He continues to look at their improvements and where they are as young men. Even other coaches commend Kevin's efforts and can't believe his ability to find compassion and still get his kids to compete to the best of their abilities."
Bradshaw, a 1984 graduate of Mooresville High School, played basketball, football and baseball for the Pioneers. He followed with two years of basketball at Cedarville University in Ohio before leaving college and taking a job in construction. In 1989, he started his own firm – Dirt Works Plus, Inc. – and has been highly successful with that enterprise for more than 30 years.
His business success allowed Bradshaw to get into coaching to share the lessons he learned from his coaches, including Whitaker, 79, who coached the Pioneers' JV boys' basketball team from 1977-95 and previously coached at Fulton Junior High, South Wayne Junior High and Mooresville's Paul Hadley Junior High.
Bradshaw and Whitaker maintained a relationship over the years, and things came full circle in the past few years with Whitaker assisting Bradshaw for three seasons as the Monrovia boys' basketball JV coach, one season as the Covenant Christian boys' basketball freshman coach and this past season at Eminence.
"Kevin is the most fair and honest person that I know," Whitaker said. "He treats each student- athlete with a level of fairness and honesty that is truly honorable in today's society. The kids really respect him and look up to him as a role model and a coach."
Bradshaw began coaching basketball from 2008-12 at the junior high level for Mooresville Christian Academy. He then was the Monrovia boys' freshman coach in 2012-13 and followed with six seasons as the Monrovia boys' JV coach. He coached at Covenant Christian for one year before becoming the head coach at Eminence. Bradshaw also coached eighth-grade football in Mooresville from 2019-12 and was a football assistant at Monrovia High School from 2013-18.
In 2017, Bradshaw earned a teaching license for building trades and technical education through coursework at Ball State University. For the past five years, in addition to his coaching and his business, Bradshaw also has been the lead instructor for building trades courses at Mooresville High School.
"Kevin is one of the most kind-hearted people that I have ever had the pleasure of being associated with," Whitaker said. "He gives his heart to the kids in all the coaching opportunities that he has been given. He leads by example, and he gives each athlete he coaches his full heart. He not only cares about them on the basketball court or football field, but he cares about their well being.
"I have been able to witness this for myself when he has former players return to talk to his current players. The former players always refer to Kevin's genuine love and compassion for each of them. In their words, 'You not only will be a better basketball player because of coach Bradshaw, but you will become a better man. He not only will teach basketball, but life as well. He truly cares, plus he is a good coach, too.' This is what the players who have had him will all say. I, too, can agree that their statements are absolutely true."
Bradshaw and his wife, Dawn, are parents to Casey, Ben, Alex and Courtney. They also have four grandchildren.