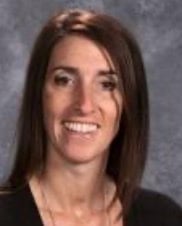 Ginny Smith
Head Coach, Westfield high School
Ginny Smith is an IBCA District 2 Coach of the Year after directing Westfield to an 18-5 season that included a runner-up finish in the Raymond James Hall of Fame Classic.
In seven seasons as head coach, the Shamrocks compiled 106-57 record with two Hoosier Crossroads Conference championships (2016 and 2021).
Smith stepped down as the Westfield coach at the end of the recently completed season. This is to allow her time to watch her son Braden, a current Westfield senior who is bound for Purdue University and who will join the Boilermakers' men's basketball program in 2022-23.
Smith has spent a large portion of her life in a gym and around the game of basketball. Whether she was playing the game or coaching the game, her level of commitment to the sport has remained.
The former Ginny Moore grew up in southwest Arkansas and attended Caddo Hills High School, where her team won the 1997 Arkansas Class A state championship. At the end of that season, she was named MVP of the 1997 all-tournament team and the 1997 Arkansas Miss Basketball.
She continued with basketball at Arkansas Tech University, where the Golden Suns made an NCAA Division II Tournament appearance in each season of her career with a national runner-up finish in 1998-99. During her career at ATU, she totaled 1,219 points, 230 assists, 120 steals and 127 3-pointers in 93 games as the team compiled a 103-28 record. She was named second-team all-Gulf South Conference in 2000 and first-team all-GSC in 2001.
After graduating in 2002, Smith spent four years in Arkansas as a teacher and coach before moving to Indiana. She was an assistant coach to Shane Sumpter with the Westfield girls from 2008-15, then succeeded Sumpter as the Shamrocks' head coach starting in the 2015-16 season. She twice has been selected HCC Coach of Year during her tenure as the Westfield head coach.
Smith, who earned a master's degree from American College of Education in 2011, also is completing her third year as assistant athletic director at Westfield.
She and her husband, Dustin, have two sons – Braden, 18, and Maddox, 10.