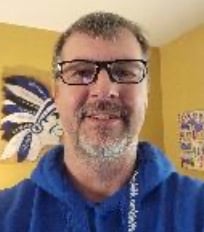 Anthony Thomas
Head Coach, Waldron high School
Anthony Thomas is an IBCA District 3 Coach of the Year after directing Waldron to a 24-2 season that included championships in the Shelby County Tournament, Mid- Hoosier Conference, Waldron Sectional and Southwestern (Shelby) Regional.
Thomas completed five seasons as the Lady Mohawks' head coach, stepping down at the end of the 2021-22 season with an 82-37 career ledger that included MHC titles in 2021 and 2022. His year-by-year finishes included marks of 12-12, 16-7, 12-12, 18-4 and this season's 24-2.
During his tenure, Thomas was named MHC Coach of the Year in 2019, 2021 and 2022, Shelbyville News Coach of the Year in 2019 and 2022 and HBCA District 3 Coach of the Year in 2022.
Thomas previously had coached for 17 years of various grade levels, both boys and girls, before becoming the Waldron varsity girls' coach in 2017-18. That experience included serving as the Lady Mohawks' girls' varsity assistant in 2016-17.
A 1992 graduate of Waldron, Thomas played two seasons of JV basketball. He later attended IUPUI for one year but left college to enter the work force. Farming has been his primary occupation for 14 years.
Thomas is married to Heather Ross, and the blended family has six children. They include Lindsey Thomas, 24; Lauryn Thomas, 19; twins Hadlie and Hallie Ross, 18; Matthew Thomas, 16; and Grace Ross, 15.
Coaching has allowed him to be on the bench with all five daughters – Lauryn, Hadlie and Hallie for four years each, Lindsey and Grace for one year each.