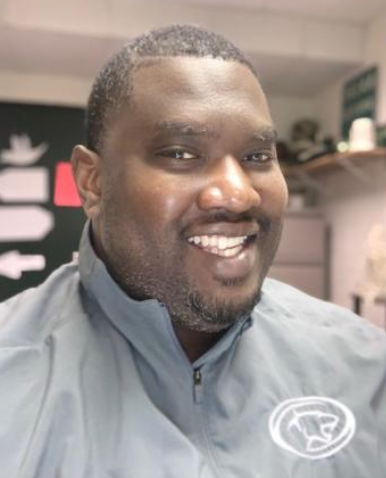 Garland Hudson II
Athletic Director, South Bend Washington high School
Garland Hudson II is in his eighth year as athletic director at South Bend Washington, where he oversees a 20-sport program for the Panthers. He frequently Tweets about the successes of the SBW teams and individuals, and he always presents a positive attitude when dealing with athletes, coaches and community members.
Hudson is a 1999 graduate of Fort Wayne Snider High School, where he competed in football, wrestling and track & field. He excelled in football under Hall of Fame coach Russ Isaacs, helping the team to two Summit Athletic Conference championships (1997 and 1998), two undefeated regular seasons (1997 and 1998), two sectional titles (1996 and 1997) and one regional crown (1997).
The Detroit native went on to Manchester University, playing football for the Spartans under coach Dave Harms and earning his bachelor's degree in education in 2005. He later earned his master's
degree in administration leadership from Bethel University in 2012.
Hudson started his teaching and coaching career in 2006 at Prince Chapman Academy and Paul
Harding High School in Fort Wayne. He coached football, wrestling and track while at those schools. In 2009, Hudson moved to South Bend, where he taught special education at Dickinson Fine Arts and Washington High School and for five years. He also coached both intermediate and high school football and wrestling during that time.
In 2014, Hudson accepted his current post at Washington High School. This assignment has allowed him the ability to coach the coaches he works with daily, creating a lasting impact on the lives of all the students at Washington.
Hudson likes to spend time with his wife, Heather, and four children – Braydon, 18, LeeAna, 15, Zayne, 8, and Trayce, 6. He often is found grilling in his backyard surrounded by friends and family.