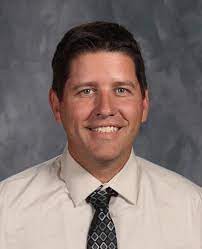 Jack "Chip" S. Pettit
Duneland School Corp.
teacher at Taft Middle School in Crown Point from 1997-99, also serving as a CPHS football assistant coach, the CPHS junior varsity basketball coach and the VU pitching coach during those two years. He moved to Wheeler High School from 1999-2001, working as a social studies teacher and as the school's inaugural varsity football coach – building the program from scratch with no varsity team the first year and posting a 5-6 varsity record in 2000.
He returned to Crown Point High School in 2001, serving11 years as a social studies teacher, dean of students, assistant principal and the Bulldogs' varsity football coach. His teams posted a 72-51 record during his tenure a varsity coach, highlighted by two undefeated regular seasons (2005 and 2006), three Duneland Conference championships (2005, 2006 and 2007) and two sectional championships (2006 and 2011).
As a coach, Pettit was named the Region 1 Coach of the Year in 2002 and 2005 by the Indiana Football Coaches Association, the Indianapolis Colts Coach of the Year in 2005, the Gary Post-Tribune area Coach of the Year in 2005 and The Times of Northwest Indiana area Coach of the Year in 2002 and 2006.
Pettit was promoted to CPHS principal in 2012 and served in that role for seven years before moving to the Duneland School Corporation as superintendent. There, he works with a mission to "inspire, engage and empower" students each day. He enjoys fishing and golf in his free time.
Pettit and his wife, Karin, have two children – Will, 21, and Avery, 18.